Top posting users this month
What is Going On?
○ Miyuki's butt is on fire. Someone go check her den to see if she's okay.
○ Forest and Rain had their second litter of puppies, and someone familiar who went missing for years has made their appearance shortly after their birth. How mysterious...
○ Welcome, new members, Bloodless and Chance!
Statistics
Weather: The sky is a pretty clear blue; no clouds to be seen. The air is crisp and full of promise.
Word Count
All role-play posts must contain a minimum of 100 words.
Who is online?
In total there is
1
user online :: 0 Registered, 0 Hidden and 1 Guest
None
Most users ever online was
36
on Thu 30 May - 17:26
Statistics
We have
16
registered users
The newest registered user is
Chance
Our users have posted a total of
12927
messages in
323
subjects
Page 5 of 5 •
1, 2, 3, 4, 5
First topic message reminder :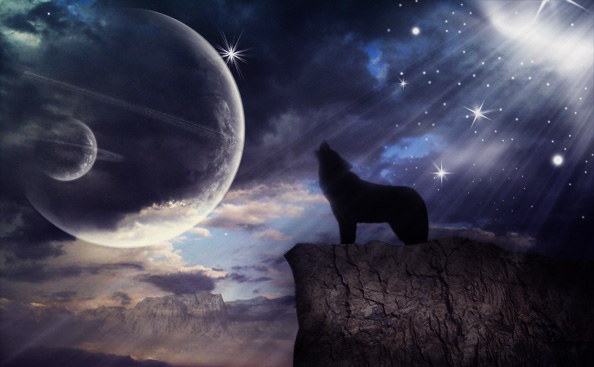 We bow to NO ONE!




Full Name: Yukinora, March
Nicknames: Marchypants, Marchybutt, Marchy,
Hourglass: 5 Years
Alias: The Soundless Voice
Gender: Female
Date of Birth: March 28
Original Faction: Independent, Electric Gates Pack
Current Faction: Land of the Elements/ Elemental Wolf Pack
Current Rank: Lead Hunter




Fur Colour: Yellow & Grey
Fur Texture: March's fur is rough but very smooth when pet the right way. Her tail fur is very smooth but stiff to retain the lightning bolt shape.
Eye Colour: Yellow
Markings: March has a yellow belly along side with some yellow tipped ears and socks. She also sports a lightning bolt on her left eye.
Build: Rather slim and muscular, mostly built for speed. Somewhat okay for close combat but does best from afar. Not very tough, somewhat fragile.
Tail: March's tail is shaped as a lightning bolt, but as it touches water it becomes almost ribbon like[




Personality: March is a serious wolf, who has a struggle trying to express herself. She is very quiet and often hates socializing. Because of this, she has relatively low social skills and is usually looked as weird or rude but in reality, she is helpful and does actually feel emotions, even though her face may say otherwise. On top of her rather dark and mysterious character, March is incredibly intelligent, being able to predict movements and abilities from her enemies. March is very tactical and uses this to her advantage when in battle, as her over all strength isn't entirely the best. Being a character that likes to be away from others, March soon gained amusement from observing other beings. As a result, she is very good at reading body language and pays close attention to details. This leads her to being a great detective and battle planner. Along side with her quiet nature, March is very good at stalking and sneaking against prey and enemies, even her own pack mates. However, March has a fairly strong sense of justice and is accepting of other's opinion, even though it may not be right. She's always out to see the perspective of both sides when debating about topics. She goes a long way to make sure her wolves are well taken care of and safe, which brings up her courageous and confident side.
However, March is somewhat anti-social, and doesn't react to socializing like any regular wolf would do. She comes off as insensitive and unable to connect with others. March has a strong/hard heart, having no hesitation in slaying others or insulting them.

Likes: Storms, being alone, fish
Dislikes: Rejection, death, speaking up
Strength: Controlled powers, speed, surprise fish slapping
Weakness: Tanky wolves, creepers, kids
Talents: Really likes fish

Powers:
Distortion: March can move quickly to another location.
Judge Light: Stores massive amounts of electricity via lightning rod to hit the opponent with electricity in a straight line with incredible power and speed..
The Fish Slap: Most OP power ever. Instant death is guaranteed for anyone who get's slapped to poo poo.



Biological

Mother: Kumo (Electric)
Father: Nightfire (Electric)
Sisters: Miki, April, May, Autumn, September (Electric)
Brothers: None
Cousin: Happy, Maru, Masato, Ran-Ran, Kaede, Hibiki(Sun, Electric, Electric, Water, Water)
Pups: None

Romance

Crush: None
Mate: LOL

Aliances

Best Friends: Rain, Pluto
Friends: Miyuki, Happy, Forest, Tsuki, Robin
Want to Be Friends: Robin
Rivals: Thunder, Happy





Notes:The Electrical Gates pack is situated in the a country constantly growing in technology. One day, in an abandoned factory, the electricity started to attract electric wolves. Together, the original members formed a union and created what is now called Electrical Gate Pack inside the desolate factory.

A stubborn and hardened wolf, March was a wolf known to have overthrown the once powerful pack leader of the Electric Gates Pack, a pack famous for it's success in power of electric wolves. While the pack was strong, it had one flaw. It's flaw made living life in the pack intolerable. The authorities were strict in beliefs and believed that all wolves should be raised the same way, never different. They failed to bring out each distinct and unique characters from all of it's members. As a young pup, March was taken away from her parents to become a successor of the famous pack. However, March didn't think and believe the same way the pack did. While the pack idolized strictness, order, responsibility, and discipline, March drooled over the notion of freedom, where she herself could do what she wanted without the restrictions of the laws of the pack. But every time she tried to get a taste of her dream, she would be restrained, beat, and put in a isolated area where she would rethink about her actions. This made March question herself and feel conflicted about her identity and who she truly was.  But even if she felt this way,  the punishment never stopped March from dreaming. 




Favorite Color: Gold/Yellow
Memorable Quotes?:
You can't have it all, so you give it to me
I used to live by a code
Preference: Please I will do anything for fish
Something I like: Thunder storms
Fave location: The ocean
Fave Prey: Fish
Don't ever get me: Your face

Registration Form:

Wolf Name: March
Wolf Age: 2 Years
Wolf Gender: ♀
Wanted Rank: Hunter
Wanted Element: Electricity
Pelt Colour: Gray and Yellow
Eye Colour: Amber
I am a: Electric Elemental Wolf





Bad Apple - Cover
Last edited by March on Mon 28 Dec - 3:22; edited 45 times in total
---
UEEAAAAHHH. CONGRATS!! xD
Okay, now to Kik... xD
Yes... get yo ass on there xDD
CONGRATULATIONS on your 1000 posts, March!
Admin




Posts

: 2018


Join date

: 2013-04-27


Age

: 21


Location

: Ohio

Wolf Info
Zähne:


(105/1000)



Page 5 of 5 •
1, 2, 3, 4, 5
Similar topics
---
Permissions in this forum:
You
cannot
reply to topics in this forum