Top posting users this month
What is Going On?
○ Miyuki's butt is on fire. Someone go check her den to see if she's okay.
○ Forest and Rain had their second litter of puppies, and someone familiar who went missing for years has made their appearance shortly after their birth. How mysterious...
○ Welcome, new members, Bloodless and Chance!
Statistics
Weather: The sky is a pretty clear blue; no clouds to be seen. The air is crisp and full of promise.
Word Count
All role-play posts must contain a minimum of 100 words.
Who is online?
In total there is
1
user online :: 0 Registered, 0 Hidden and 1 Guest
None
Most users ever online was
36
on Thu 30 May - 17:26
Statistics
We have
16
registered users
The newest registered user is
Chance
Our users have posted a total of
12927
messages in
323
subjects
Page 2 of 2 •
1, 2
First topic message reminder :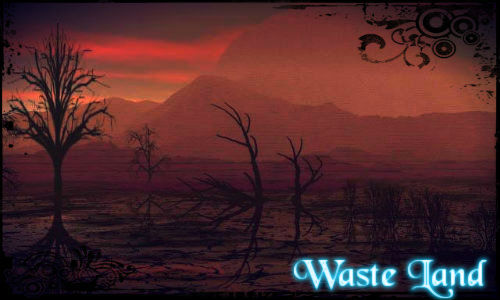 ~Description~
Dry, sandy lands without much grass. A couple bare trees here and there. This is where the exiled wolves live, joined up with the Rival Pack!.
~Prey~
Very few mice
Admin




Posts

: 2018


Join date

: 2013-04-27


Age

: 21


Location

: Ohio

Wolf Info
Zähne:


(105/1000)



---
Kirith | 1 year 6 months | Sentinel | Female | No element
Kirith lifted her head as Zahnt pushed on about the matter. She was surprised he cared. Well, maybe he didn't. But the fact that someone wanted to listen, even for information, had never happened to her before. "My world... Well, as I said, it looks a lot like this. Where I come from, all the members of every single pack train to become the greatest warriors anyone would ever know. Wah krif... To fight. Oh, you should have seen them... How magnificent they were." She said, trailing off for a moment. In her own world, she would see all the adults train while she watched from the den.
"... Reason was, that everyone needed as many reasources as possible to survive. But we could not live in peace. There would be too many mouths to feed... The females, and the strong survived...
I wanted to help. Not by healing, or bringing bloodlines on. But by fighting... This probably sounds amusing to you, considering... My size, compared to someone as exquisite as yourself. I just didn't want to stand on the side-lines, like any other female." She said silently, lovering her head ever so slightly.
"Anyway... Everything, everywhere was salvaged. Nothing left behind. The world could tremble beneath our paws at any time. Break up, and eliminate many creatures. No matter how onderful this was, it is hard... -Was, hard. Now I'm here, and I don't know where 'here' is... What about yourself, Lord?" She asked, looking up at Zahnt carefully, hoping he would find her answer satisfying as well.
Zahnt | 1 year 11 months | Loner | Male | Space

Zahnt lay with his head on his paws, his eyes merely slits as they stared out into the emptiness of the wastelands. He slowly got to his paws, and stretched out his stiff limbs. In the month that he and Kirith had been wandering the wastelands, he had become much skinnier than he had been, due to the almost complete absence of prey. Maybe now that spring was here it would be easier to hunt. Or maybe... That dreadful idiot Blue-Lightning had mentioned another pack, hadn't he? It would be so much easier to simply find their camp, and ask for entrance into their pack. All they would have to do is grab some of their food and sneak off... Or even stay with them and spread some nasty rumors about the other pack. Yes, that would be nice. Zahnt silently padded over to Kirith and nudged her with a paw.
Kirith | 1 year 6 months | Sentinel | Female | No element
Kirith was staring blankly into the distance, thinking about how she had ended up in this world, but she hadn't really had the time to look through the recent happenings properly. Suddenly, she felt a touch to her side, and she lifted her eyes thoughtfully, meeting Zahnt's figure. Turning her attention to him, she tilted her head slightly in an effort to make him proceed with what he had to inquire without her saying anything. She was curious to see what he had on his mind now.
They had been around the wasteland for quite some time, and it was bothersome during the winter, to gather food and resources to survive. However, they seemed to had survived with a decent margin. Kirith was used to living with little food, but of course she would do her best to keep Zahnt healthy and well.
Zahnt Bertolf Rathmore | RAWK SALID | betr than u | oh snap | here we go

Zahnt stared in silence as Kirith turned to face him. "The other pack" he stated in his apathetic yet entrancing voice. The space elemental gazed around the wasteland, wondering in which direction this "other pack" lay. He immediately thought back to when he had been injured in the area containing the various strange-looking animals. It had to be in that direction. But which way was that? Perhaps it would be best if they backtracked to the cave where that slippery snek Blue-Lightning lived with the rest of his disgusting gang. Zahnt's eyes narrowed at the thought. How he would love to take that slimy scum down. "We retrace our steps back to that place with the odd animals... We go back to the cave first" he said to Kirith. With that said, the canine turned and began padding off in the direction of his destination.
Kirith | 1 year 6 months | Sentinel | Female | No element
Kirith listened closely as Zahnt spoke, making sure she didn't miss anything he said. As he said something about the other pack, her ears twitched. She wasn't sure if it was wise of them to enter a territory that. But after all, she didn't exactly know what the male was thinking of. Not that she would question it, to begin with. Taking a deep breath, she listened as he explained a plan of backtracking towards the place where he had been shot earlier by that r00d creature. Kirith's neck fur bristles with a slight anger, before she realized that Zahnt was about to walk away. She quickly stepped after with her shorter legs, and considering the pace Zahnt held, she was now doing a slow trot.
Getting up beside him, she looked at his head for a moment, wondering what was on his mind before she concentrated on the way ahead.
Page 2 of 2 •
1, 2
Similar topics
---
Permissions in this forum:
You
cannot
reply to topics in this forum