Top posting users this month
What is Going On?
○ Miyuki's butt is on fire. Someone go check her den to see if she's okay.
○ Forest and Rain had their second litter of puppies, and someone familiar who went missing for years has made their appearance shortly after their birth. How mysterious...
○ Welcome, new members, Bloodless and Chance!
Statistics
Weather: The sky is a pretty clear blue; no clouds to be seen. The air is crisp and full of promise.
Word Count
All role-play posts must contain a minimum of 100 words.
Who is online?
In total there is
1
user online :: 0 Registered, 0 Hidden and 1 Guest
None
Most users ever online was
36
on Thu 30 May - 17:26
Statistics
We have
16
registered users
The newest registered user is
Chance
Our users have posted a total of
12927
messages in
323
subjects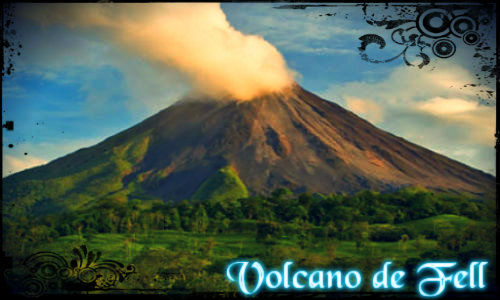 ~Description~
A volcano that doesn't erupt anymore. Named after the past alpha of the Rival Pack, Fell. He later had fallen in love with the moon user Nariyai, this is where the two met at the darkest hours.
~Prey~
No prey lives here, as it is too hot
Last edited by Thundo Puffs on Mon 10 Nov - 15:57; edited 1 time in total
Admin




Posts

: 2018


Join date

: 2013-04-27


Age

: 21


Location

: Ohio

Wolf Info
Zähne:


(105/1000)



|| Breeze || Healer || Wind || Male || 2 Years ||
Breeze padded through the snow in one specific direction, seeking one place. A strange sensation from his feet stopped him. He moved his optics down at his feet, noticing the snow actually wasn't as deep as before. He smiled, looking ahead again, and noticing the hill he was about to climb. He smiled, and trotted on. He felt his stomach twirl slightly under his body.
"Man... I'm hungry..."
He muttered silently to himself. He had probably brought it up on himself though, by not eating before he went out after he woke up. He sighed slightly, thinking if he saw something to eat, he'd do just that. But by a volcano, that would show to be impossible.
As the healer reached the hillside, he looked around. He was looking for some medical herbs, or a specific plant. Chamomile. Not only could he bring it back, but he could also eat some if he found more than just a little. As he looked around, he quickly noticed the white flowers standing by the ashy hillsides of the volcano, and some in it as well. It wasn't very hot now since it was winter... But he still found the plant...
He skipped happily over to them, and nibbled off some of the petals. The taste was a little sour, but he enjoyed it. He smiled a little, and picked the flower in his maw, before he started picking a small bouquet of the plant. He climbed the hill a little, intending to pick a few of the flowers up on the volcano as well.
As Breeze was about to reach them, he slipped on something. He didn't fall over, but he managed to kick up some ash and dirt, which he inhaled through his nose, and mouth. He dropped the flowers, and started coughing uncontrollably. He heaved after air between some of the coughs, fighting the dirty air. Soon he could breath more normally, and calm himself slightly. He felt his throat was irritated, and he coughed every now and then. He sighed, and picked up the flowers he had dropped. He made sure not to get any more ash in his mouth, as he didn't like the situation he was in at all just now. He trotted carefully down the volcano, wondering if the chamomile he had just picked would get infected, or unusable because of his gentle coughing at times. Though, the things you was supposed to eat, was the flower itself, and the leaves, which he didn't really hold onto with his mouth. His coughing wasn't a good, thing, and he needed something to sooth his sore throat. Luckily, he knew just the right thing for such a thing...
~To: Lycos Forest~
Similar topics
---
Permissions in this forum:
You
cannot
reply to topics in this forum