Top posting users this month
What is Going On?
○ Miyuki's butt is on fire. Someone go check her den to see if she's okay.
○ Forest and Rain had their second litter of puppies, and someone familiar who went missing for years has made their appearance shortly after their birth. How mysterious...
○ Welcome, new members, Bloodless and Chance!
Statistics
Weather: The sky is a pretty clear blue; no clouds to be seen. The air is crisp and full of promise.
Word Count
All role-play posts must contain a minimum of 100 words.
Who is online?
In total there is
1
user online :: 0 Registered, 0 Hidden and 1 Guest
None
Most users ever online was
36
on Thu 30 May - 17:26
Statistics
We have
16
registered users
The newest registered user is
Chance
Our users have posted a total of
12927
messages in
323
subjects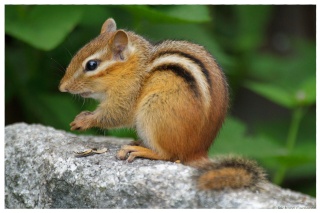 -Name-

Pip Pip Da Doodley Doo
-Nickname-

Dinky Doo, Mr. Doo, Pip

-Fur Color-

A tannish brown
-Markings-

The typical markings all chipmunks have. A white underbelly, plus the dark and light stripes down his back and around his eyes.
-Eye Color-

Dark brown, appearing black
-Build-

Fat and chubby! Dinky Doo is larger than most other chipmunks, and his body is plump and round.
Dinky Doo is a grumpy old guy. Living his whole life in solitude, he doesn't really like the company of others. However...when someone hurts his precious food storage, or get too close to his underground home, Dinky Doo will go all out! He don't car if it was a mouse or a bear, he will PELT YOU WITH NUTS. Dinky loves nuts, along with berries and insects...but nuts of course, are his all time favorite.
Picture him as the old man who only comes out to scream "Hey kids, get off my lawn!" type of guy. That of course doesn't mean he can't be friendly. He likes to come out and cause some trouble once and again, throwing things at others and as well as hopping on others and taking a ride. If you can deal with his stubborn and picky personality, perhaps he will take a liking to you and become friends?
-Likes-

Food, throwing things, pretending he is in a war battle, taking a ride on wolves backs
-Dislikes-

Those who take his food, Birds,  Snakes, Those who step too close to his burrow
-Strengths-

His supply of ammo (Nuts), his bravery, fast and hard to catch despite his fatness
-Weaknesses-

Small size, Gets tired easily, Rash

Born to a large litter of eight in the Lycos forest, the sibling rivalry was...tough to say the least for Dinky's family. But for him, this wasn't much of a problem because he was the largest out of his siblings... and the largest eater. Over the course of two months, which is about the length chipmunks stay with their parents, Dinky developed that 'tough guy' attitude and became the brave little rodent we know today. He moved away from his family at that two month length, and moved to higher ground towards Shene mountain to construct his home. Then, he lived a solitary life, avoiding other animals whenever he could. When he did come out of his burrow, it was to complain and just be plain annoying to others. Other rodents such as squirrels and mice learned to avoid him, for he would likely throw things at them if they didn't. That's pretty much it, Chipmunks don't have exciting lives really...
Today he lives alongside Pluto, in the Lycos Forest after throwing nuts at her. He decided a wolf would be able to protect him from predators, and a forest may contain more food for him to hoard. Pluto is so far the only friend he has managed to make
-Parents-
Mr. Dinkley Doodley Poo Doo ♂
Mrs. Cherry Beery Shamrock Dizzy Doo ♀
-Siblings-
Shimmering Ditzy Di Da Doo ♀
Dippley Wriggle Doo Di Doo ♂
Dawny Tawny Doo Bop Doo ♀
Jig Jig Jiggy Dip Doo ♂
Lavi River Pippy Doo Doo ♀
Chumley Digs Da Ta Doo ♂
Rigs Jo ji Lo Doo ♂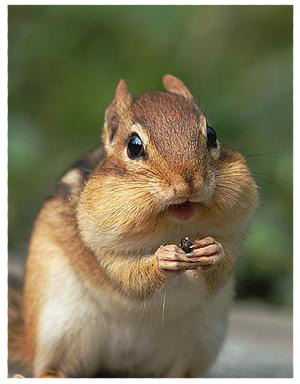 Last edited by Thundo Puffs on Wed 7 Jan - 17:49; edited 2 times in total
Admin




Posts

: 2018


Join date

: 2013-04-27


Age

: 21


Location

: Ohio

Wolf Info
Zähne:


(105/1000)



-Reposted to get rid of the "GUEST"-
Admin




Posts

: 2018


Join date

: 2013-04-27


Age

: 21


Location

: Ohio

Wolf Info
Zähne:


(105/1000)



I found this fabulous picture... And it made me think of Dinky...
(Aware it's probably not be the same species, but still xD)
D-Did it seriously get STUCK in its own hole? xD Wow...that is like Dinky...

That majestic creature is a groundhog. We have a bunch of them around my area.
Admin




Posts

: 2018


Join date

: 2013-04-27


Age

: 21


Location

: Ohio

Wolf Info
Zähne:


(105/1000)



I've only ever seen a prariebdog, since there's a prairie literally across the street.
I don't want to do it, but I think it's time for Dinky to go. ;___;

I never really rp as him, and without Pluto around, he doesn't have a lot of options. Other than that, Lil' Dinky is an old chipmunk... very old.

I think I'll have him pass away peacefully in his sleep or something. He was just too old to survive the hibernation period? Something like that.
Admin




Posts

: 2018


Join date

: 2013-04-27


Age

: 21


Location

: Ohio

Wolf Info
Zähne:


(105/1000)



Awww... Poor, old... Fat... Dinky... You were such a good blob... And you were Pulto's best friend as well... Maybe we'll see her cry? ... Or not?
RIP Donkey. You were really fat.
---
Permissions in this forum:
You
cannot
reply to topics in this forum