Top posting users this month
What is Going On?
○ Miyuki's butt is on fire. Someone go check her den to see if she's okay.
○ Forest and Rain had their second litter of puppies, and someone familiar who went missing for years has made their appearance shortly after their birth. How mysterious...
○ Welcome, new members, Bloodless and Chance!
Statistics
Weather: The sky is a pretty clear blue; no clouds to be seen. The air is crisp and full of promise.
Word Count
All role-play posts must contain a minimum of 100 words.
Who is online?
In total there is
1
user online :: 0 Registered, 0 Hidden and 1 Guest
None
Most users ever online was
36
on Thu 30 May - 17:26
Statistics
We have
16
registered users
The newest registered user is
Chance
Our users have posted a total of
12927
messages in
323
subjects
Page 2 of 2 •
1, 2
First topic message reminder :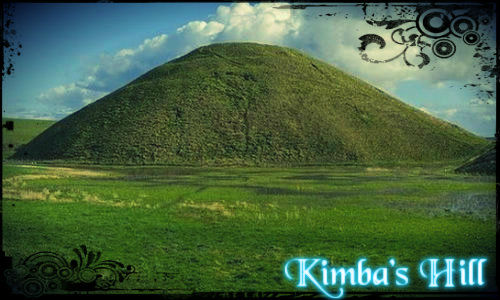 ~Description~
The sun always beats down on this hill, making it hot through the grass. Even though the rain falls little it somehow stay green. Named after the Shaman Healer, Kimba a user of Space. Even if the hill only reaches 20m high the heat make it treacherous to climb. The hill top is flat, so mentors often make their apprentices race to the top.
~Prey~
Mice, rabbits
---
Raya x 1yr. 3m x Electricity x Warrior
Laughing while chasing the butterfly she would soon stop as she heard her grandfather mention her. She halted and perked up as her ears twitch in his direction soon she ran up behind her dad and hopped onto his back taking him down with her. Laughing she would jump back onto her paws while sparking intensely once her heard Cyrax mention 'training' quickly her hyper attitude fled and now she sat straight up calmly awaiting orders. She hoped she could spar with somebody worthy. "I want to fight my brother. Actually dad, even though brother is a butt he should fight someone opposite to his element! Like that fish wolf! He needs to have fun once in awhile and stop acting strict cause he a higher rank than us." Raya began blabbering on "Also when is this tournament starting I want to fight already to prove myself higher than my brother. " Raya said with a sincere smile meaning she freaking meant it. She wanted to humiliate her brother Ashen just because she thinks he is nothing a butt..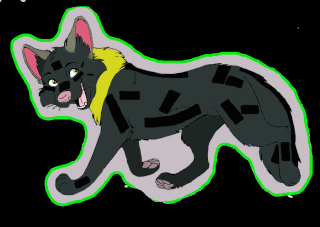 Jay's Wing ._. Electric ._. Male ._. 2 Yrs ._. Apprentice
Jay's Wing sat there for a moment, waiting for the "adult wolves" to finish their conversation. Getting bored quickly though, he decided to amuse himself. Tearing up some of the grass, he arrange on his fur until it looked like he had spikes on his back. Glancing over at Thunder, Cyrax, and Raya, he saw all three were still talking. How could those adult wolves talk so much about such boring things? Seeing a grasshopper hopping around, he sunk down onto his haunches, wiggling his butt in the air a little bit before he pounced. The grasshopper jumped out of the way, and Jay's Wing landed on the ground roughly. Hopping after is, he didn't realize how close to the edge of the hill he was getting, until another leap sent him tumbling all the way down the side. Stopping at the bottom, Jay waited until his head cleared before trying to climb back up the monster hill. Arriving at the top, he flopped down on the earth, breathing heavy. Climbing that hill in this heat was
hard
!
(Boredome-And-Hopefully-Prompt-Other-People-To-Post-Post)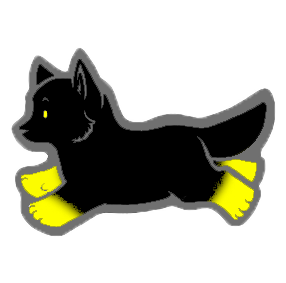 ϟ Thunder-Paws ϟ 3 y ϟ Male ϟ Warrior ϟ Electricity ϟ
Thunder swished his tail slowly across the ground. Raya seemed to be on a roll with the conversation. He himself would like to see his two son and daughter fight. While Raya was a warrior, he was sure that Ashen would prove to be a powerful opponent; if only Ashen would
agree
to it.
Not hearing any replies from the two, he backed away and padded up to Jay's Wing. "Alright! We can leave for now. Later we can train on the basics of control and accuracy. Afterwards... the real fun begins.~" Snickering, he began to make his way down the hill.
Now that my apprentice is back.. I can finally set up some cool training routines!he eagerly thought to himself.
-To Lycos Forest
Admin




Posts

: 2018


Join date

: 2013-04-27


Age

: 21


Location

: Ohio

Wolf Info
Zähne:


(105/1000)



Shirano Lutrova ⌛ Healer ⌛ 2 years 3 months ⌛ Male ⌛ Time

Shirano arrived at Kimba's Hill panting; he was able to run fast, but when did a healer usually need to do that? His tongue lolling out of his mouth, Shirano spotted Thunder-Paws heading back the way he had just come, with Jay's Wing behind him. Then there was Raya and Cyrax, probably training. Shirano's ears flattened a bit when he saw the lead warrior standing there. The male wolf had a sort of commanding presence, and Shirano felt somewhat uncomfortable when around him. But at least Raya was here this time. Eagerly, Shirano padded over to the electric she-wolf. "Hello there" the healer greeted, giving Raya a big smile. Shirano felt free and open around this wolf, he felt unafraid to be cheerful and happy. Almost without thinking, he nudged his friend gently in the neck with his nose. "Did you kick someone's butt in training yet?" the wolf inquired, wagging his tail playfully as he waited for an answer.
Cyrax shook his head as he watched Raya prance around like a deer chasing a butterfly which had nothing to do with training. Though the old warrior's heart has softened a bit he still felt irritated that she hasn't settled down one bit to even began training. Turning his head slightly he felt the presence of another wolf and to his surprise it was none other but the friend of Raya. Twitching his ear he felt as if this healer's name has slipped his own mind. Clearing his throat he noticed Raya walk back to greet her own friend which made Cyrax feel useless that even he could not calm down his own granddaughter. Clearing his throat he would gaze at the two with a intense stare "It is a pleasure for you to join us Shirano. " Cyrax began thanking wolf god that he remembered the healer's name "I am glad you came, you seem to manage to calm down Raya here." Cyrax chuckled "Well I will end training here it is best we go back to camp, however I believe Raya here needs some training perhaps sometime you could train with her?"
And without hesitating Cyrax left them already padding back to the direction of camp. Waiting one second he would motion them to follow him back.
-Lycos forest-  
Page 2 of 2 •
1, 2
Similar topics
---
Permissions in this forum:
You
cannot
reply to topics in this forum