Top posting users this month
What is Going On?
○ Miyuki's butt is on fire. Someone go check her den to see if she's okay.
○ Forest and Rain had their second litter of puppies, and someone familiar who went missing for years has made their appearance shortly after their birth. How mysterious...
○ Welcome, new members, Bloodless and Chance!
Statistics
Weather: The sky is a pretty clear blue; no clouds to be seen. The air is crisp and full of promise.
Word Count
All role-play posts must contain a minimum of 100 words.
Who is online?
In total there is
1
user online :: 0 Registered, 0 Hidden and 1 Guest
None
Most users ever online was
36
on Thu 30 May - 17:26
Statistics
We have
16
registered users
The newest registered user is
Chance
Our users have posted a total of
12927
messages in
323
subjects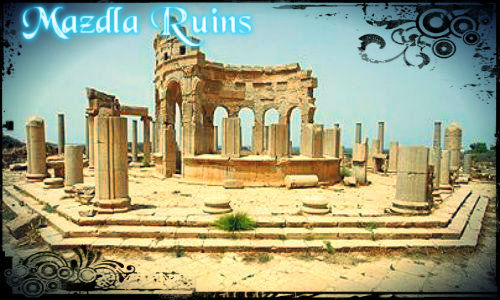 ~Description~
Strange ruins at the edge of the territory, for the most part the pack stays away and avoids it as it had a dark anonymous feeling, but every once in awhile one ventures off to it. Deep in the ruins the Rival Pack stirs...
~Prey~
None, whatsoever, at all.
Admin




Posts

: 2018


Join date

: 2013-04-27


Age

: 21


Location

: Ohio

Wolf Info
Zähne:


(105/1000)



Zahnt | 1 year 10 months | Loner | Male | Space

Zahnt slowly strode towards the toppling ruins. His eyes scanned as much of the area as he could see. His green-blue topped tail swept to one side, still resting close to the ground. The wolf stopped and stood in front of what appeared to have been the entrance to the ruins. After taking a moment to observe his surroundings some more, Zahnt turned his body, keeping his head facing directly at the entrance to the ruins, and began to pace back and forth. His stomach rumbled, and the wolf ran his tongue around his jaws. Food... he thought. At this point, Zahnt was ready to do anything in order to eat. Even if it meant challenging another wolf, and then devouring his enemy's body. If anyone caught him, they would most likely label him as an insane cannibal. "I'm not insane...I am just simply in possession of much stronger survival instincts than others" the wolf told himself. Zahnt was terrified of being dubbed as insane, and even more so of actually becoming insane. So terrified, in fact, that it had caused him to become delusional, and what most would call as insane. A fact that Zahnt refused to accept, or even acknowledge.
Kirith | 1 year 6 months | Loner | Female | Earth
Kirith landed onto the rough ground with a loud thump, as if she had come out of nowhere. She lifted her head, her eyes closed... She was expecting the worst. Then she felt a a light breeze going across her whole body, carrying the gentle scent of things she had never been close to before. The sweet scent made her take a deep breath through her nose. Then, she opened her eyes.
A world of colors of unbelievably many differences was around her. She had never seen anything like it. Where was all the grey? The stone? Where were the clouds covering the skies, making the world dark? She shivered slightly, not having any idea of where she was... She was not home, that was for sure... Then everything came back to her. She had been banished. Into another world? A world more beautiful than any other? What kind of punishment was this for eliminating a leader?!

The leader...
A grin spread across her lips, followed by a low laugh. She was happy... Happy she was able to kill that bastard. Her fur still wet from the rain she was in earlier, she got up, and shook it clear, water flying everywhere. "Pruzah... Tiid wah Faan mal...?" She thought to herself. But was cut short on her new adventure by a set of ruins in front of her. Could these have a connection with that 'prison'? She didn't get much time to think as she noticed another wolf up by the ruins. Her instinct said 'Flee' but he was curious about this creature... The wolf could be completely different from her. And surely he must have heard her talking... Not giving it much thought, she walked with careful steps up towards him. She raised her voice now, her curiosity getting the better of her... "Ahnok! Wo los hi? " Her language would ruin it all. She had no clue who this wolf was, and she approached him from behind, and yelled out some gibberish. She realized this too late though. He was not from the same world as him...
Zahnt | 1 year 10 months | Loner | Male | Space

Zahnt froze in place when he heard a female voice speaking some sort of gibberish come from behind him. He slowly turned his whole body until he was directly facing the source of the sound, which was a young, small-framed red and black she-wolf. The space elemental lifted his head and tail; narrowed his blue and yellow eye simultaneously. "Excuse me?" he said in a tone that was neither polite nor threatening. His tail waved slowly back and forth, high above his back. This is odd...I didn't smell anyone for sure...so who is she? Does she live around here? Will there be a need for elimination? The wolf felt an urge to curl his lips in a smile at the thought of eliminating the little lass in front of him, but instead kept a straight face, standing stock still as he waited to see what she would say in reply, and if he would be able to understand her.
Kirith | 1 year 6 months | Loner | Female | Earth
The lass took a step back before he replied, but confidence that he wasn't hostile made her take the step back towards him. He spoke... And somehow, she understood him. The way he spoke, it sounded familiar, but still... Alien... Then she remembered. "Gol, do rahlo!" She exclaimed, realizing she was still speaking the language of Dovahzul. E-erm... Hello, can you understand me? I'm sorry if I started you. I just... Don't know where I am... Obviously..." She said slowly, flicking her ear slightly. She didn't know if she was speaking correctly, or if it was the language they actually spoke. But the one words he had spoken... She hoped she was correct, out of the matter of socializing.
Even if she spoke correctly, Kirith's accent was deep, and she was absolutely not used to speaking that way.
Zahnt | 1 year 10 months | Loner | Male | Space

Zahnt flicked an ear as the she-wolf spoke a phrase in gibberish again, before beginning again in a language he knew. The dark-furred wolf nodded as a simple reply, his stomach growling at him, and again reminding him of his intense hunger. He cleared his throat, hoping that the other wolf hadn't heard. "Maybe we should go somewhere that you do know" Zahnt finally said in a smooth voice. The male turned around and began walking in a random direction, pretending that he knew where he was going. He didn't care where he was going at all, as long as the place he ended up at had food nearby. Some water would be nice too. Zahnt's mind now occupied with thoughts of filling his stomach, he didn't even bother to look over his shoulder at the she-wolf he had just met.

-To The Cold-The Farm-
Kirith | 1 year 6 months | Loner | Female | Earth
Kirith used some time to process what she had just heard... Of course, she understood, and she took a few quick steps towards the brute. Before she stopped dead in her tracks. "Somewhere I know? I don't want to go back! This place is so beautiful! Why would I ever want to leave?" She exclaimed, before he turned around and padded away. She didn't know what else to do but to follow him.
This was the only living soul she had met so far. Though, Kirith had been in the area for less that 10 minutes... She couldn't stop thinking, maybe there were others? What kind of creatures live here that's different from her world?
The red and black female, almost walking in the tracks of the black and blue brute, taking small leaps to do so. She decided that she wouldn't tell this male about what had happened to her just yet... They hadn't even exchanged names yet, either way. In her mind right now, he seemed kind of cocky, so she would hold an eye on him until she felt like she could trust him.
Where was he leading her anyway? What was he up to...?
_~*To: The Cold - The Farm*~_
| Blue Lightning | 3y | Hunter | Male | Electricity |
How interesting...
sneered a shadow. He had not expected to find fresh young wolves so close to Dylia's Cave. The alpha would be pleased. The dark-furred male watched in silence as two strangers confronted the other. He was intrigued by the female wolf, whom spoke a dialect he had not ever heard. The male however reminded Blue much of him, though he doubted that the loner was of much interest to him. Soon, the wolves left the ruins. Blue's eyes scanned the two as they vanished over the horizon and into the Lyco's pack territory. It is time to... persuade these two youngsters.
-To the Cold: The Farm -
Admin




Posts

: 2018


Join date

: 2013-04-27


Age

: 21


Location

: Ohio

Wolf Info
Zähne:


(105/1000)



[Is it okay if my rival character starts here?]

Winter, who did nothing like really nothing, sat down, tail curled up on her side. Seeing this eerie ruins for her, ain't scary anyway. It's just gives her the creeps. But it won't really make her run or anything. "Ha! Who knows a coward who would dare to come across here anyway?" She said, not caring who might hear her. Winter's at the back anyway. She's always this wolf with a heart of stone. Nobody will love her. Nobody she loves. She likes being mean, she likes being rude. On her quest for revenge. "How about we'll give this place a little chill, shall we?" she said, stomping her paws as the dry rock, which spread across, slowly. "Hahahaha!! Beat 'ya, Sun!" She laughed. Seeing the ice spread around the area. Keeps on spreading, and spreading, which seemed like forever. She doesn't know how to stop it anyway. She doesn't care, she's always this cruel wolf. "Spread, Ice! Go ahead! Spread you slow pokes!" Until the ice had spread beyond the Mazdla Ruins. "That'll cast temporary snow. Fire wolves will melt it as they wish. That ice will be fast enough to reach Lycos any moment." She did an evil grin. She didn't care what will happen. War, sorrow, nah. Doesn't seem to bother. She went deeper and deeper into the ruins and lied down. Winter heard a distant and familiar howl, she held her head high and saw the moon rise up. Then she thought of who might be doing this. "Luna... That darn brat! Still wants to get attention by her beautiful night, isn't she? Why, me too! With that ice, it will be sparkly, and cold, and awesome." She uttered as she slowly closed her eyes.
---
Permissions in this forum:
You
cannot
reply to topics in this forum